Information for Reception Families Returning To School on 15/6/20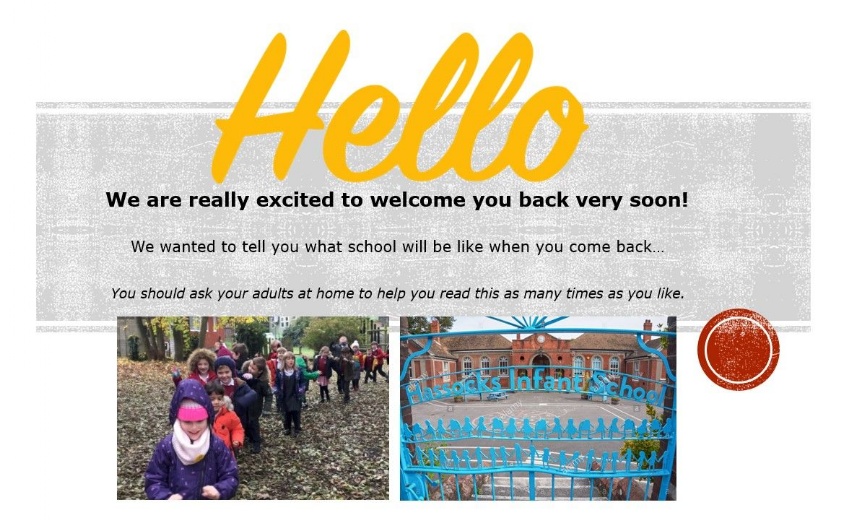 This information and resource is for all Reception families returning to school on Monday 15/6.
We are looking forward to welcoming back many of our Reception children on Monday. We will be sharing some videos via ParentMail today to share with your child. Do watch out for these! We have also created this short booklet to share with your child if they are returning on Monday.
Please use the link below to open the booklet.